Rapids Theater
Niagara Falls, NY
ENTERTAINMENT
Just wanted to reach out and say Thank You for getting us all set up with the SentText Blasts. The automatic giveaways each month make it really easy for us, and gives people a great reason to sign up. We've also noticed that our 581 person text list has sold as many tickets for us as 2-10,000+ email lists we typically use. It has been a very affordable way for us to get the word out for anything we need to. Super easy to use and is getting us great results!
---

Batavia Downs Gaming & Hotel
Batavia, NY
ENTERTAINMENT
SenText allows our company to send a quick message, promotion, event update or exclusive contest information to a demographic of people we would never be able to reach with conventional marketing channels such as direct mail or email.
---

McDonald's
Othello, WA
FOOD / RESTAURANT
SenText has been a unique opportunity to engage with our customers in a new and relevant way. Our customers coming through the door have increased by at least half of what they were before. Thanks SenText!
---

Pepper's Mexican Grill & Cantina
Shalimar, FL
FOOD / RESTAURANT
We have been using SenText for 9 months now. Our first location has over a 1,000+ people in our database. We'll send out a message on our slowest days and within minutes we get an extra 100+ people coming through our doors.
---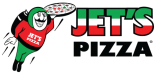 Jet's Pizza
Bowling Green, KY
FOOD / RESTAURANT
Since we have signed up with SenText our customer count is on the rise. Each month we see a return on our investment and I recommend this program to all of my business friends. The best part is that you have total control of the texts and if you need help, someone is always available.
---

Fred's Texas Cafe
Fort Worth, TX
FOOD / RESTAURANT
The texting program has brought us faithful customers who look forward to receiving info regarding our specials, discounts, etc. We like the instant response we get with letting our customers know what is going on at that moment. It's an easy tool to promote every aspect of our business.
---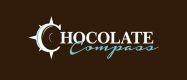 Chocolate Compass
Sanford, FL
FOOD / RESTAURANT
SenText has been amazing for us here at the Chocolate Compass! So many clients have come in to tell us "We just got your text on your specials – we're here!" We even worked an event in downtown Sanford and before doing so I sent out a blast text to let all our VIPs know. We had about 25 people pop by our booth telling us they only came out because they got our text! Thank you again to our rep Steve and SenText for getting us started! We love our SenText connection!
---

House of Pizza
Farmington, NH
FOOD / RESTAURANT
Since starting our SenText account we have seen an uptrend in sales from the previous year, especially Tuesday and Thursday when we consistently send the same deal via text. All of our customers know the deals on these days.
---

The Hub Bar and Grill
Centralia, WA
FOOD / RESTAURANT
I was hesitant about texting as a way of advertisement and marketing. My employees thought it would be great, but I wasn't sure. After only 1 month with SenText and seeing the results from it, I knew it was going to be a success! 4 months later and this is now our only form of advertising. We don't even use Facebook, unless we are promoting our texting!
---

Sofiabella Pizzeria
Bensalem, PA
FOOD / RESTAURANT
I couldn't be happier to have joined Sentext. They provide such an easy way to keep in touch with our most valued customers. They also provide them with exclusive deals and promotions! It really is hassle free, and we have gotten such a positive response from our customers about the service. I highly recommend this service!!!
---

Serrano's Mexican Grill
Valparaiso, IN
FOOD / RESTAURANT
We always wanted to try text marketing to promote our restaurant and never could find the right platform. We love that SenText is very easy to use and if we have any questions, their Customer Service Team as well as our Rep Heather is very quick to help, easy to reach and second to none. We can update our customers quickly and easily right from our phones and we are able to deliver a concise message. We saw a great response even after just a few weeks of using it.
---

Simply Delicious Bakery
Waco, TX
FOOD / RESTAURANT
Our Rep Bob has been incredibly helpful with our SenText service. He goes over and beyond to make it work for our business. He comes by, offers to send texts and is always helping us with ways to use the service. He is the reason we still use it…he is extraordinary and is an awesome team member. Thanks SenText!
---

Chick-Fil-A
Cumberland, MD
FOOD / RESTAURANT
We've worked with SenText for almost a year now and have been very happy with the program. I would recommend SenText to any business and this program has allowed us to target customers we may otherwise miss.
---

Small Cakes
Tyler, TX
FOOD / RESTAURANT
When I send out a text, I can count on immediate customer response. My sales increase 10 to 20 customers each time I send out a text. Thanks SenText!
---

Cora's Isle End Deli
Topsail Beach, NC
FOOD / RESTAURANT
SenText has proven to be a remarkable promotional tool since I signed up about 6 months ago. They have driven up our sales by keeping our customers informed, and have lessened the amount of time wasted on the phone repeating the specials (which probably saves me 15 min a day).
---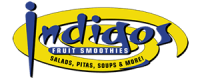 Indigo's Fruit Smoothies
Winter Park, FL
FOOD / RESTAURANT
Ever since we started using SenText, our sales and customers have increased. Customers love how simple it is to sign-up and that it's right on their phone. SenText has gone so well for us that we literally have customers come within minutes of sending out a text offer. On days where there is no offer, they're asking when we will send out another one. Indigo Fruit Smoothies is really happy with the way everything has worked-out with SenText and we are continuing to grow our customer base.
---

Buck Wild Espresso
Chehalis, WA
FOOD / RESTAURANT
SenText has really been working for my business. I have a contest running right now. It is really bringing in customers like crazy, wanting to opt in. My customers are telling other people they know about the contest, so more new people are coming in just from word of mouth about my new texting program through SenText. I am so excited to see what great things come from using SenText.
---

Sweet Kiwi Frozen Yogurt
Manchester, NH
FOOD / RESTAURANT
We see immediate responses to the text messages we send out! This works! The number of customers I reach via text surpasses any other form of advertising we do. It is also the least expensive form of advertising we do. Everyone has their cell phones on them 24/7! When I send out a special via text, the customers come in for the savings! If you are a business owner, please consider Sentext! You won't be sorry!
---

CC's Coffee House
Morgan City, LA
FOOD / RESTAURANT
We signed up for SenText's texting program approximately 2 months ago and overall, the numbers speak for themselves. We've had nearly 150 VIP members join our texting program. Just this alone has generated nearly a 10% increase in business. On the days where we have a marketing campaign, we've noticed that approximately 40% of VIP members have taken advantage of our offer for that day. Our refer-a-friend texting strategy and our 25% off for VIP guests are our two favorite strategies.
---

Happy Hollow Tavern
Altoona, WI
FOOD / RESTAURANT
SenText is wonderful for our business. We've sent several messages already. It's easy, fast and literally just a few minutes. We like that we can blast a message to hundreds of our customers any time we have something of relevance to inform them about. The power in this platform is in making our customers aware of time sensitive specials and events NOW, not when they get around to checking their e-mail (which may be too late).
---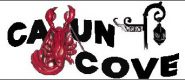 Cajun Cove
Vero Beach, FL
FOOD / RESTAURANT
Since SenText, we've gone from practically no one at the bar on Thursday nights to now, a packed house. Sales have doubled, then tripled and they just keep growing. I have been in advertising and marketing since 1999 and I have never seen anything have such a huge and immediate impact. Text marketing is the wave of the future!
---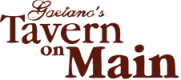 Gaetano's Tavern on Main
Wallingford, CT
FOOD / RESTAURANT
SenText is a great program to be part of. All our customers love receiving text messages from us and complain to me when I slack off and don't send them out as regularly as I should. It definitely generates business whenever we do send a special out and what I especially like about the program is our name gets out there every time someone receives a text. Someone working in a large office receives our text and will probably yell out our special to other employees they are working with.
---

Canal Park Brewing
Duluth, MN
FOOD / RESTAURANT
SenText has given us the flexibility to engage our customers with instant incentives and communications. We have found that if used properly we not only retain customer loyalty but continue to grow it.
---

McGonigle's Pub & Grill
Battle Creek, MI
FOOD / RESTAURANT
I have been in business for 13 years and am always seeking different ways to advertise. We signed up for SenText 2 months ago and already have 400+ subscribers. I have seen a great return on investment with the number of guests that come in for our specials.
---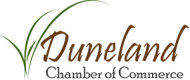 Duneland Chamber of Commerce
Chesterton, IN
ORGANIZATION
Text marketing is a new avenue for our business. We have had great success so far and are very happy with the results. The biggest thing that sets SenText apart from other companies offering the same service, is the attention we get from our Rep Eva, She has been here for us every step of the way; helping us use the program, offering different ideas and so much more. I can't say enough about the support Eva and SenText have offered us. Our rep and SenText go above and beyond.
---

The Magic Treehouse
Sparks, NV
ORGANIZATION
I just want to say that SenText has been a great way for me to quickly communicate with my children's parents at my pre-school. It is so much more efficient to send a text instead of email or hanging notices. This is an easy way to talk to my clients. I highly recommend this to anyone.
---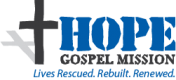 Building Hope
Eau Claire, WI
RELIGIOUS
Using the texting services provided by SenText has been a huge help in the way of contacting our customers. I know that every message sent out is being seen through text alerts and my response rate has been huge compared to other avenues of marketing. For quick and to the point communication, text marketing is hands-down the best way to get the message out to already-verified customers. Also, we discovered that it is one of the most cost effective ways to communicate to our customers.
---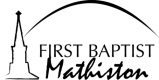 First Baptist Church
Mathiston, MS
RELIGIOUS
SenText has given us the ability to more rapidly connect with our target group and communicate strategically. We have found SenText to be a reliable means of communication that instantly touches our desired group. What an easy way to send key updates and information!
---

Jax Sports Nutrition
Jacksonville, Florida
RETAIL
We just sent out our first message to over 300 of our Mobile Rewards Customers. We got an extra 17 customers to come into our store that rainy day, with extra sales of over $1,100. We look forward to even more success as our database grows each day.
---

J Ashley
Jacksonville, FL
RETAIL
I wanted to let you guys know that we sent out our first text today and we had a great response. I did an extra $1500 in sales! Very encouraging. Looking forward to greater results as our database grows.
---

Adorn Me
Newtown, PA
RETAIL
I was extremely hesitant to use SenText. I really didn't think I could get people to sign up and I also didn't think I would get business out of the service. Boy, was I wrong. The first time I used the service I made more than enough to pay the monthly billing fee. My customers are more than happy to receive a text from Adorn Me. They know I only send a couple a month and all have an incentive attached to them or an alert for a new arrival.
---

Hutto Furniture and Gift Gallery
Waynesboro, MS
RETAIL
We've had much success with this wonderful service. It allows us to generate almost instant business with the customers who shop with us most. We've used it for pre-sales (for our best customers), events, new arrivals, special promotions, etc. It is very quick and easy to use (takes less than 3 minutes), which is a huge plus for us. Additionally, our Rep for SenText is incredible, and shares best practices with us frequently (which is a big help!). Thanks for taking such good care of us!
---

Lilyana's Boutique and Salon
Monroe, LA
RETAIL
Emily stopped in to speak with me about text message marketing for my business and I am so glad she did! It is one of the best ideas I have seen for creating customer loyalty and informing my customers of clearance sales, new arrivals, and last minute information about my store. I have been with SenText or about a year and a half and have seen an increase in my customer base and profits. To me, this is the most effective way of keeping my customers informed and reminding them to come back.
---

Little Town Women's Apparel
Lafayette, LA
RETAIL
I have used SenText Solutions for a little over a year now. It has been great! I'm able to notify my customers on the spot with any exciting news and special promotions about my business. It's affordable and the people at SenText are helpful and friendly! I would recommend this company to anyone trying to reach out to their customers.
---

Personal Best Athletics
LaVale, MD
RETAIL
SenText offers the most efficient form of advertising in our modern day businesses. Other forms of advertisement cannot reach an entire customer base. You have to repeat it and it costs you to continue repeating it. By using SenText, you can reach all of your consumers with just one simple text. It is a great program to drive your sales.
---

Rollio's Vapes
Clarkson, KY
RETAIL
SenText helped my business a lot, just from the first text! It was a typical Friday, not slow but not busy either. We decided to do a sale by using SenText and it went from being a typical Friday to a busy one! We had 73 people signed up for the first 2 weeks and after our sale, we had over 120 customers in our list! We cannot wait until our next sale!!!
---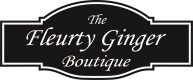 Fleurty Ginger Boutique
West Monroe, LA
RETAIL
The Fleurty Ginger Boutique has been a customer of SenText for over a year. We have built an enormous text list of customers that love to shop with us! Customers are excited to join the text program due to the benefits they receive. We offer the customer 10% off of one item at sign up and various other deals throughout the year. I limit my texts to 2 (sometimes 3) per week. Every time I send out a text, I have customers come in and say the text brought them in the store
---

Twice Blessed Upscale Resale and Diva's
Lake Orion, MI
RETAIL
I signed up about 2 months ago with SenText, reluctantly, but somewhat hopeful. In this short time, I have built my list up to over 600+ customers. I sent out a Christmas Extravaganza Special with 15% discount and had people waiting at my door when I arrived that morning. It worked! The response from customers has been very positive as they receive these messages instantly on their phone, without going to Facebook to see our weekly specials.
---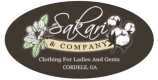 Sakari & Company
Cordele, GA
RETAIL
SenText is hands-down the best marketing tool I have! I have massive Social Media followings that bring me business, but does not bring me nearly the amount that SenText brings! Signing up for SenText is one of the best business decisions I have made over the 6 years I have been in business!
---

Snob Shop Exchange
Jefferson City, MO
RETAIL
SenText is the BEST. It has helped my businesses more than you know. The amount of customers that I reach via text by-passes any magazine, Social Media, word of mouth or advertisements. It is also cheaper to use! You have-to think, EVERYONE has their cellphones on-hand. I send out texts on Monday mornings and customers come rolling in for savings. I signed my second business up with SenText because it is amazing! I couldn't do this without my rep, Wendy.
---

The Willow Tree
Gadson, AL
RETAIL
We have been using SenText for several months and our customers love it! We have found that text messaging is the best way to reach our customers and we have been very successful signing them up. We have had a great response to the text messages that we have sent and will continue to use it in the future.
---

318 On the Ave
Norfolk,NE
RETAIL
We have been using SenText for a few months & have been happy with the service! As a clothing boutique, we find that customers love to feel connected to the store & see updates of new items and/or promotions. We've had a lot of customers tell us they love to receive the text updates & to keep them coming!
---

Beehive Outlets
Ruston, LA
RETAIL
SenText has helped Beehive reach out to our customers through a VIP texting program. We have signed up over 2,000 people in less than a year! Beehive is a family owned retail with only 3 stores. That's how great SenText is!
---

Drinx Wine and Liquor Warehouse
D'Iberville, MI
RETAIL
SenText has been a tremendous help in getting the Drinx name out there! It's really helped promoting our sales & contests.
---

Edna Grayce's
Bailey, MS
RETAIL
For me SenText offers immediate connection to all of my customers. They are more likely to read something that I text them vs email or post to social medium because it goes right to their phones. It has worked great for me. I have been completely satisfied with my experience with SenText. Everybody has been wonderful to work with and so helpful. I would definitely recommend this service to other business owners.
---

Engravables
Brookhaven, MS
RETAIL
SenText Solutions has been an awesome inexpensive way for us to promote our business. Their platform is easy to use and we can connect directly with our text database and have a message out in minutes and can see results often times immediately. Bo has provided us great customer service and helped us anytime we have needed it! You can't go wrong with Bo and SenText Solutions!
---

Jack Anna Beanstalk
Hernando, Mississippi
RETAIL
SenText has created a fast and effective way for us to reach our customers for advertising information on sales and updates. It has helped our business greatly.
---

Makeup Junkie Bags
Conroe, TX
RETAIL
The sales that have generated from my first month of text blasts have paid for my membership for at least six months or more. Our sales volume is so high on days that we text I actually get excited and look forward to the days we plan to text! My Rep is Bo. He's absolutely wonderful to work with. He always responds to communication and is there to help troubleshoot and meet all the needs of my business. I truly wish I would've signed up for this program sooner. "
---

Rochester Wholesale
Fruit Winona, MN
RETAIL
When I use my SenText service, the response is awesome. I have customers telling me they get very excited to see a text from RWF. So, that's a great response. They will walk in the door after I send the text and tell me "I got your text :)"
---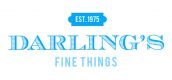 Darling's Fine Things
Newport, AR
RETAIL
When used consistently, SenText is one of the most effective direct marketing tools available. One text can not only cover the monthly fee, but make your day, week or month profitable. Well worth it. Every marketing savvy business needs this!
---

Palmer Flowers
Ft. Collins, CO
RETAIL
Our experience with SenText has been fantastic. The setup was smooth. Angus did a great job getting our staff trained and making sure we had a successful launch. He has checked in with us regularly and continued to give advice and support. The SenText system is easy to use and effective. Every time I use it I am amazed how simple it is. Plus, it works! Our customers love the "VIP Program" we have setup. I highly recommend Angus & the SenText system.
---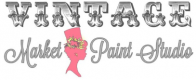 Vintage Market and Paint
Huntsville, AL
RETAIL
SenText works great for my business! It gives me the opportunity to offer new customers a discount on their purchase the minute they walk in the store or offering it to them at check out. Customers appreciate this and it guarantees them subscribing. Once they receive a SenText message, it encourages them to come back more often than they might have otherwise. John from SenText has been wonderful!
---

That Store
Dothan, AL
RETAIL
SenText Solutions allows me to send coupons or let customers know about sale events. I love the immediate response of seeing customers walk in the door!
---

PDQ Car Wash
WI
SERVICE
Our text club has been a very successful addition to our marketing toolbox. We have continued to grow our audience and our redemption rate on our coupons has been great. SenText offers a very concise, intuitive product that is perfect for the novice or seasoned marketer.
---

Ankeny Auto Spa
Ankeny, IA
SERVICE
Rich has been an amazing representative for SenText! We've been very pleased with his attention to detail and assistance in promoting our company. As a weather driven business (full service car wash) we love the ability to offer our customers timely deals to boost our productivity and sales, rain or shine. Rich has gone above and beyond in training us on how to use SenText and continues to be our representative long after we signed the contract!
---

Grub and Groom
La Crescenta, CA
SERVICE
After just a few months of participating in the SenText texting program we are seeing great results and they are more than just monetary. In addition to improving our bottom line, we have noticed a high level of enthusiasm from our customers. We really enjoy being able to reward their loyalty with special offers at the click of a few buttons. The platform is user friendly and Tre, our Rep has been a pleasure to work with from day one. We look forward to continuing with SenText
---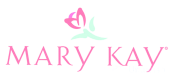 Mary Kay
FL
SERVICE
I am so grateful for SenText and Suzanne! I was dismayed at how my clients were not responding to my emails and social media posts. Suzanne showed me how to connect with my customers on their favorite device and my communication has increased dramatically! I get more orders and R.S.V.P.'s to events and I feel so much more connected!
---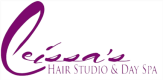 Leissa's Hair Studio & Day Spa
Menomonie, WI
SPAS, BARBERS, SALONS
We wanted to let you know how well our text plan is working for Leissa's Hair Studio & Day Spa. It has helped us book gaps and fill spaces for special services. We even use this to send out last minute texts if we have no show appointments. I'm really pleased with the results and will continue to use this text program for the future. Thanks Tristan.
---

Glo Aesthetics
Lake Mary, FL
SPAS, BARBERS, SALONS
I love SenText! It has really impacted my business in a positive way. The online portal is easy to use, and very quick. I have been able to fill up empty spots, promote new services, and get repeat business! This is an amazing tool for small businesses and I highly suggest it!
---

Imagine Salon and Spa
Buffalo, NY
SPAS, BARBERS, SALONS
I have been using SenText for 3 years. My clients love our monthly "Spoil Me" package contest and my Rep showed me how to add pictures and send out VIP only offers on National Holidays. It really adds the special touch for staying in contact with them. It BY FAR is a better instant reach and sales generator than social media and email, and because people find our website on google and can see our offer immediately with a pop up, we get new customers while we sleep. We can then reach them after
---

Eau Claire Express Baseball Team
Eau Claire WI
SPORTS & RECREATION
Our team has used SenText for a few months now and have been pleased with the results. We have grown our list to over 380 people during the three month period we have been using the text marketing. The number of subscribers can be easily tracked and the process of sending a text or selecting the winner of a contest is quick and easy.
---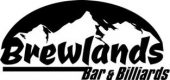 Brewland Bar and Billiards
Lakeland, FL
SPORTS & RECREATION
SenText has delivered the return of investment unlike these other businesses. Reaching our customer base via text on SenText's automated system is easy to use and gets guaranteed results as opposed to other forms of advertising. I would recommend SenText to any company wishing to reach customers instantly.